AR5 Contributors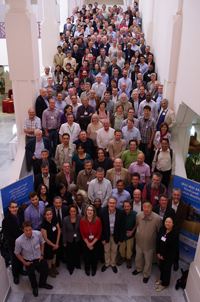 The contribution of IPCC Working Group I to the IPCC Fifth Assessment Report (WGI AR5) provides a comprehensive assessment of the physical science basis of climate change in 14 chapters, supported by a number of annexes and supplementary material. A total of 209 Lead Authors and 50 Review Editors from 39 countries and more than 600 Contributing Authors from 32 countries contributed to the preparation of WGI AR5. Overall responsibility lies with the WGI Co-Chairs, Qin Dahe (China) and Thomas Stocker (Switzerland) and the WGI Bureau.
Process: Further information on Coordinating Lead Authors, Lead Authors and Review Editors is available by chapter in the menu on the left. The nomination and selection process is described here.
Questionnaire: On 25 April 2014, the IPCC WGI Co-Chairs and Technical Support Unit invited all WGI AR5 Coordinating Lead Authors, Lead Authors and Review Editors to complete an online questionnaire about their experience of working on the WGI AR5, their views on the scope, size and frequency of IPCC assessment reports, the scale of the task, the assessment process itself and cross-WG interactions. Additional information on the WGI Questionnaire for WGI AR5 Authors and Review Editors and a synthesis of the results is available here.
Chapter Team Distribution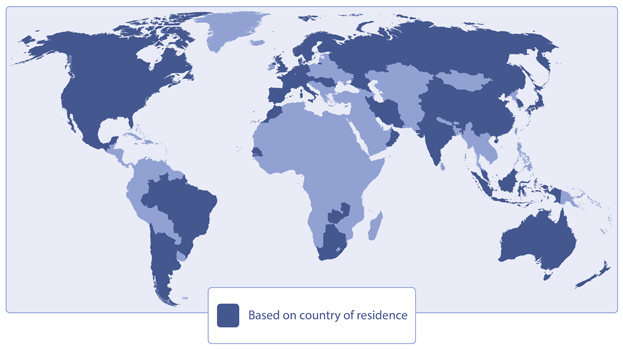 Chapter Team Statistics
WMO REGION*
ROLE
#
FEMALE
DC/EIT*
I
II
III
IV
V
VI
CLA
29
3
2
0
1
1
9
4
14
LA
176
34
48
10
31
7
54
12
62
RE
50
10
10
1
8
1
14
3
23
TOTAL
0
0
0
0
0
0
0
0
0
ROLE
#
FEMALE
DC/EIT*
WMO RI
WMO RII
WMO RIII
WMO RIV
WMO RV
WMO RVI
DC/EIT: Developing Country / Economy in Transition
WMO Regions: I - Africa; II - Asia; III - South America; IV - North America, Central America and the Caribbean; V - South-West Pacific; VI - Europe